Acoustics Without Guesswork
It is no secret that many churches struggle with the
acoustic problems in their worship space. Too often, these
problems are left to fester as a continual destraction from
the worship services. Or, money is wasted as churches
attempt solutions based on nothing more than guesswork
or even outright wrong notions of what is really needed.
SEFI Consulting provides expert acoustic analysis,
measurement, and
modeling
for our congregations. We
can accurately determine both the source and the extent
of your problems, and we will
model
proposed solutions
and provide you with cost-effective alternatives. For new
construction projects, we will work with your architect to
make sure that your new worship space is
right from the
beginning
. By getting it right from the beginning, our
expertise can save you huge amounts of money that
would otherwise be needed for corrective after-the-fact
measures; unn
ecessary struggles and disapointments are
thereby completely avoided.
Ask us
about a FREE initial
consultation.

Modeling
We use EASE Acoustic
Modeling software extensively
for both acoustic studies and
sound system design,
allowing us to accurately
predict the effect of proposed
treatments or changes. We
provide modeling services to
contractors, architects, and
congregations.
Volume Levels
Using Class 1 test equipment
(meets standards used in legal
work), we can measure and
document sound pressure levels
for congregations dealing with
complaints or policy development and enforcement.
Reverberation
Reverberation time (T60) is the
most basic acoustic
measurement, and we are able to
accurately characterize a
building's reverberation at any
level of detail - by octave band, T30, EDT, C50 or C80, and
much more.
Noise
We can provide NC, RC, or other
measurements of background or
mechanical noise, with Type 1
accuracy. We identify and
quantify issues or provide
verification of performance by tradesmen such as HVAC
contractors.
Reflection & Echoes
Whether they be slap-backs from
the rear wall or flutter echoes
between the side walls, we can
identify, measure, and mitigate
these often-illusive problems. We
can also use TEF Polar ETC to pinpoint reflection sources.


"To measure is to know."
"If you can not measure it,
you can not improve it."
-Lord Kelvin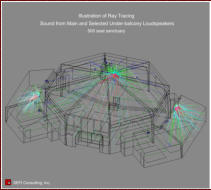 Treatment
How much? What kind? Where?
Proper acoustic treatment is
often much more than just
slapping fiberglass panels on the
wall. It is easy to get acoustic
treatment wrong, spending too
much (or not enough), or
inadvertently making a room too
"dead" by adding too much
absorption.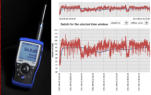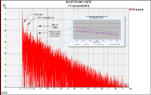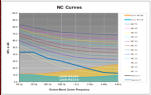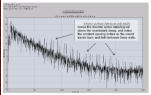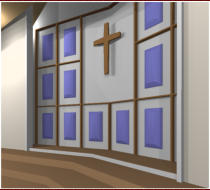 © 2015 SEFI Consulting, Inc. All rights reserved.